Our division takes pride in both the work we do and the people who do it. IT Team Profiles help highlight the human side of our division.
Spotlight on IT Learning Spaces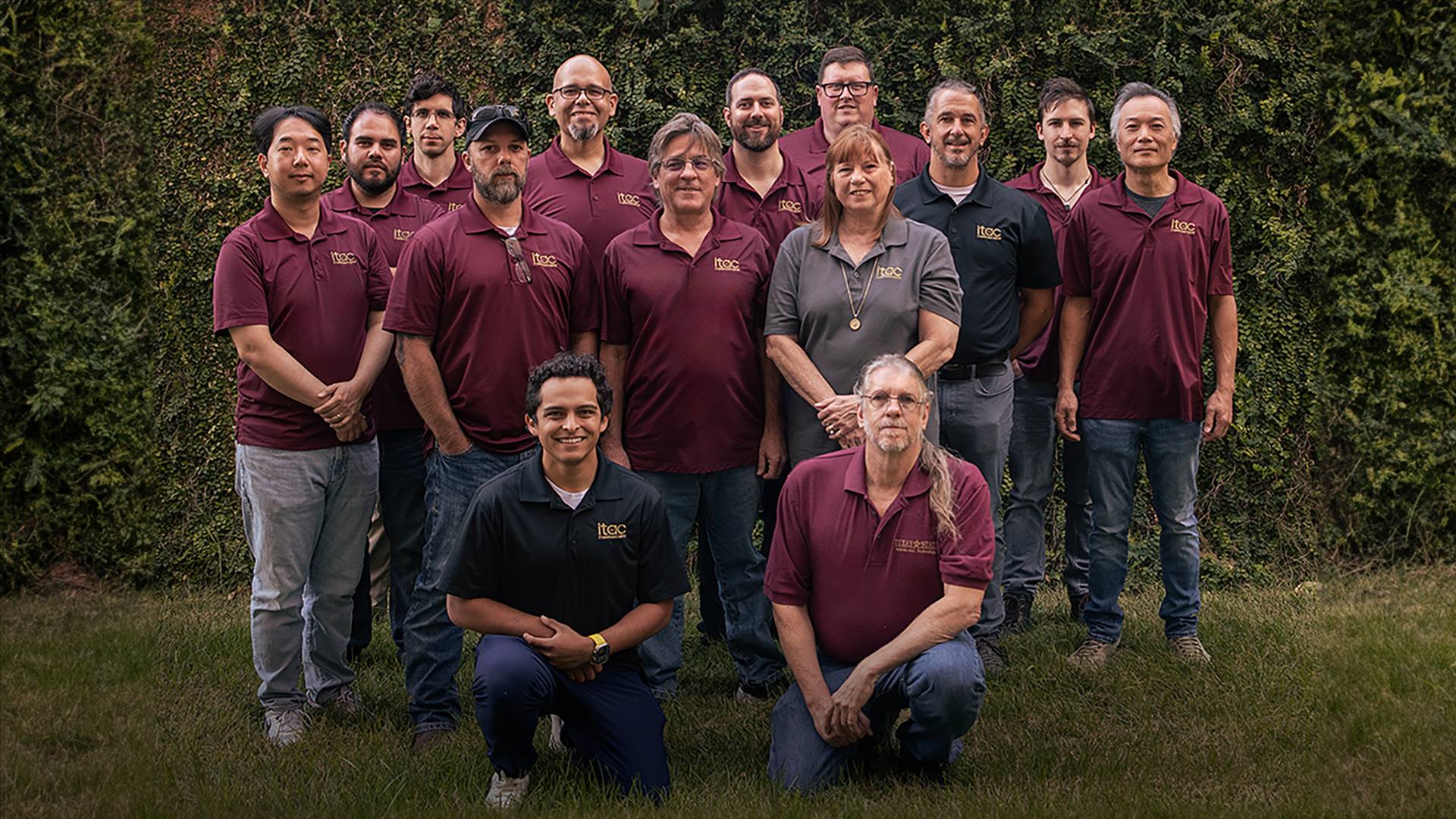 Supporting over 300 instructional spaces and approximately 500 meeting and conference roomsacross Texas State University's campuses, 13 full-time personnel and a handful of student employees serve as the Division of Information Technology's Learning Spaces. These experts ensure campus stakeholders have the audiovisual (AV) tools and resources they need to be successful. With a focus on designing, installing, and supporting AV systems to further the university's learning, research, and business goals, Learning Spaces completes approximately 90% of all requests in-house, from inception to installation.
TXST Mobile Web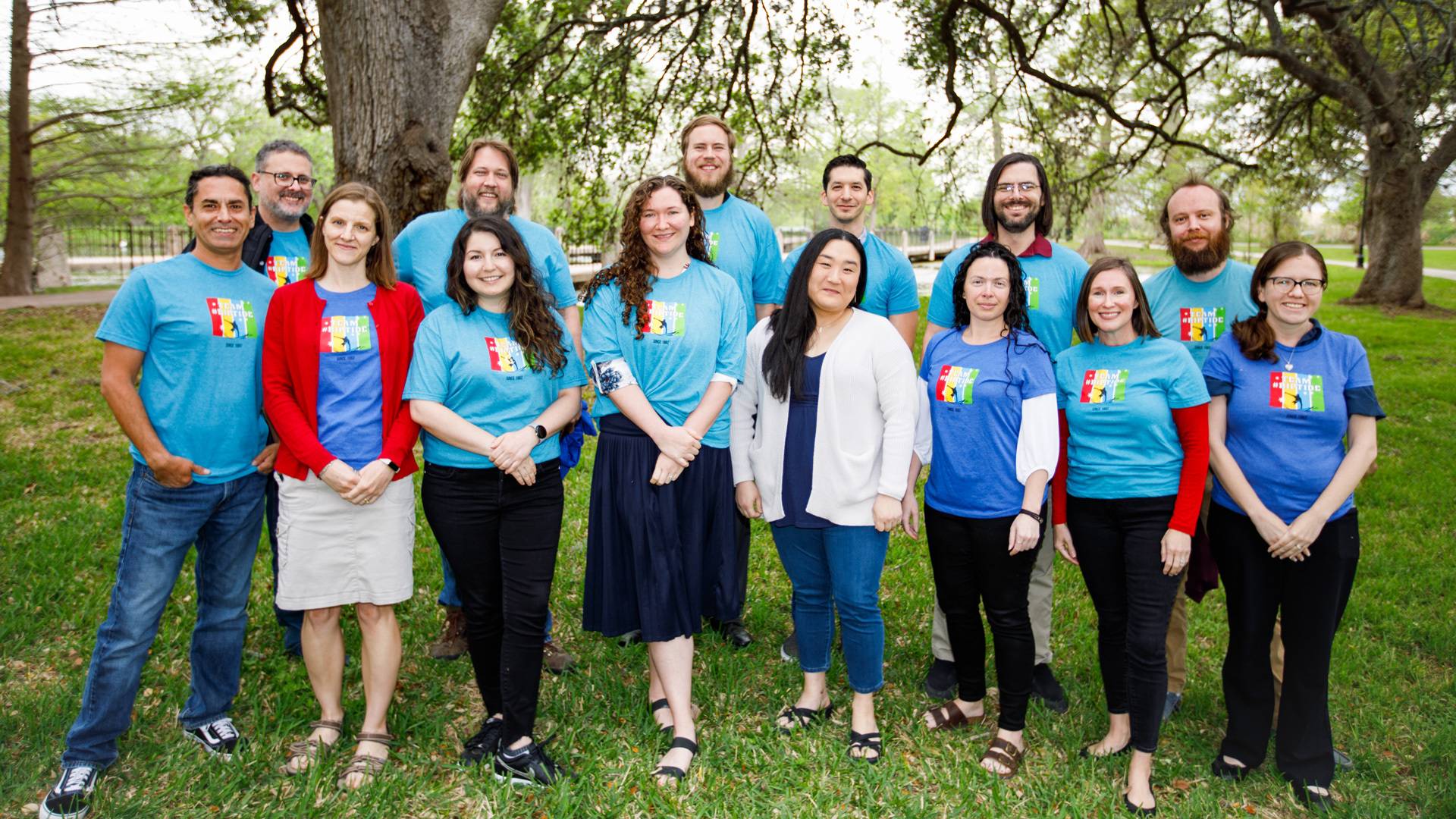 As part of the IT Division's Technology Resources group, the Mobile/Web Systems ("MWS") team strives to deliver reliable application-based services, while developing accessible, engaging web platforms and mobile applications. The team's goal is to positively impact both the university's business operations and the information-sharing experiences of Texas State's students, faculty, and staff.
MWS is responsible for many of the enterprise systems students, faculty, and staff use daily, including Canvas, roughly 400 Gato websites, and the Texas State Mobile application. The members of MWS pride themselves on forming partnerships both internally and externally to maximize the team's support for the university's information resource communication goals.
Texas State's IT Call Center invests in Bobcats one help ticket at a time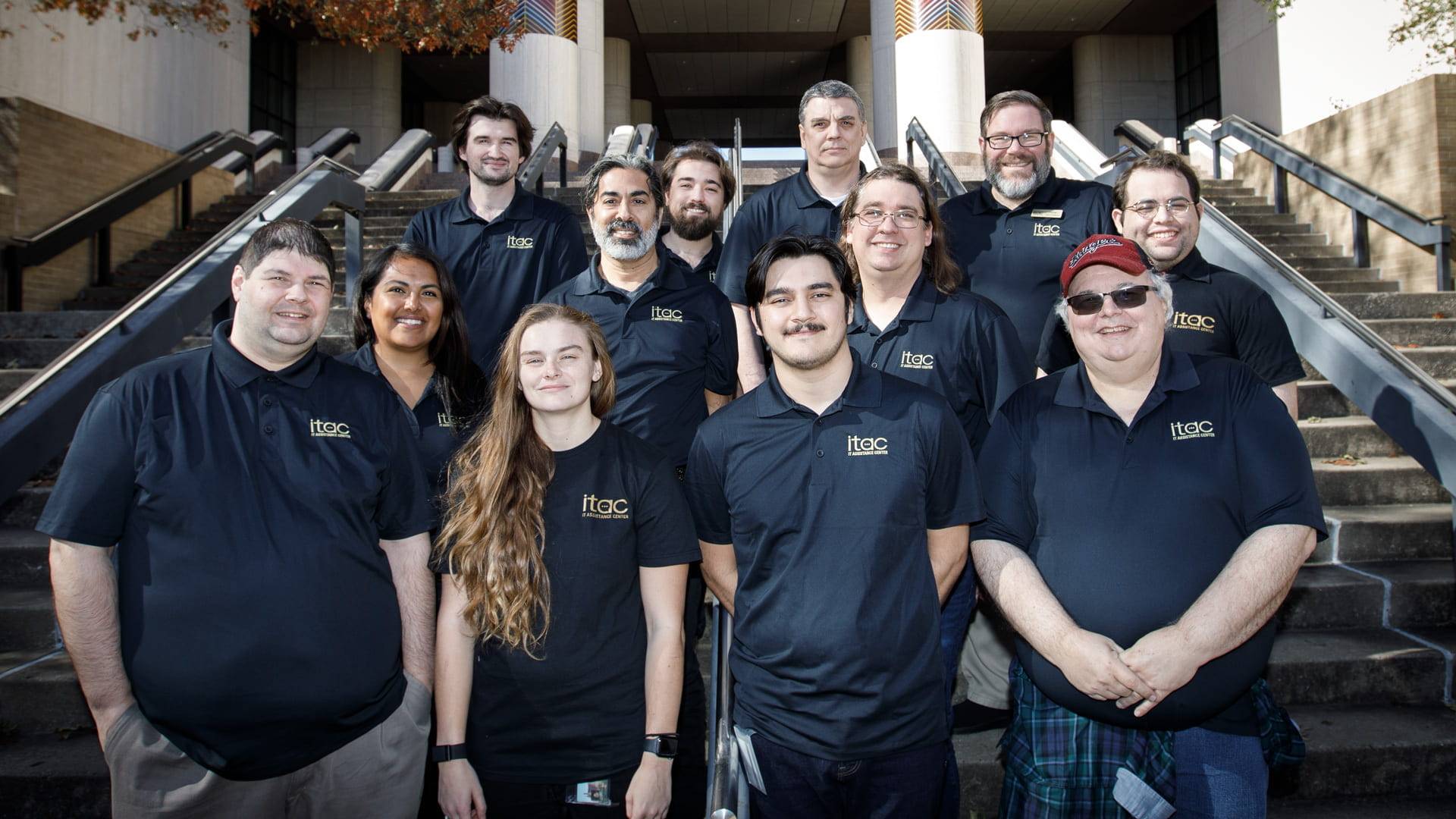 IT Call Center representatives are the initial points of contact for the hundreds of tech help requests Texas State University's IT Assistance Center (ITAC) receives each day. When users contact ITAC for support by phone, email, or online chat, an IT Call Center representative is the first to respond.
While there are over 40,000 Bobcats, the IT Call Center is staffed with about 33 people in total. The Call Center's team maintains 13 full-time employees and around 20 student workers who rotate in and out of the office daily. The team handles over 200 help tickets per day during mid-semester. The daily ticket quota increases to over 300 in the weeks at the start of semester.
The number of help tickets skyrocketed in 2020 during the COVID-19 pandemic. Throughout this period, a vastly reduced Call Center staff addressed an average of 416 help tickets, every single day, for months on end. In 2021 alone, ITAC's team of 30 or so people received and resolved approximately 78,470 help tickets.
Network Operations: Keeping Bobcats Connected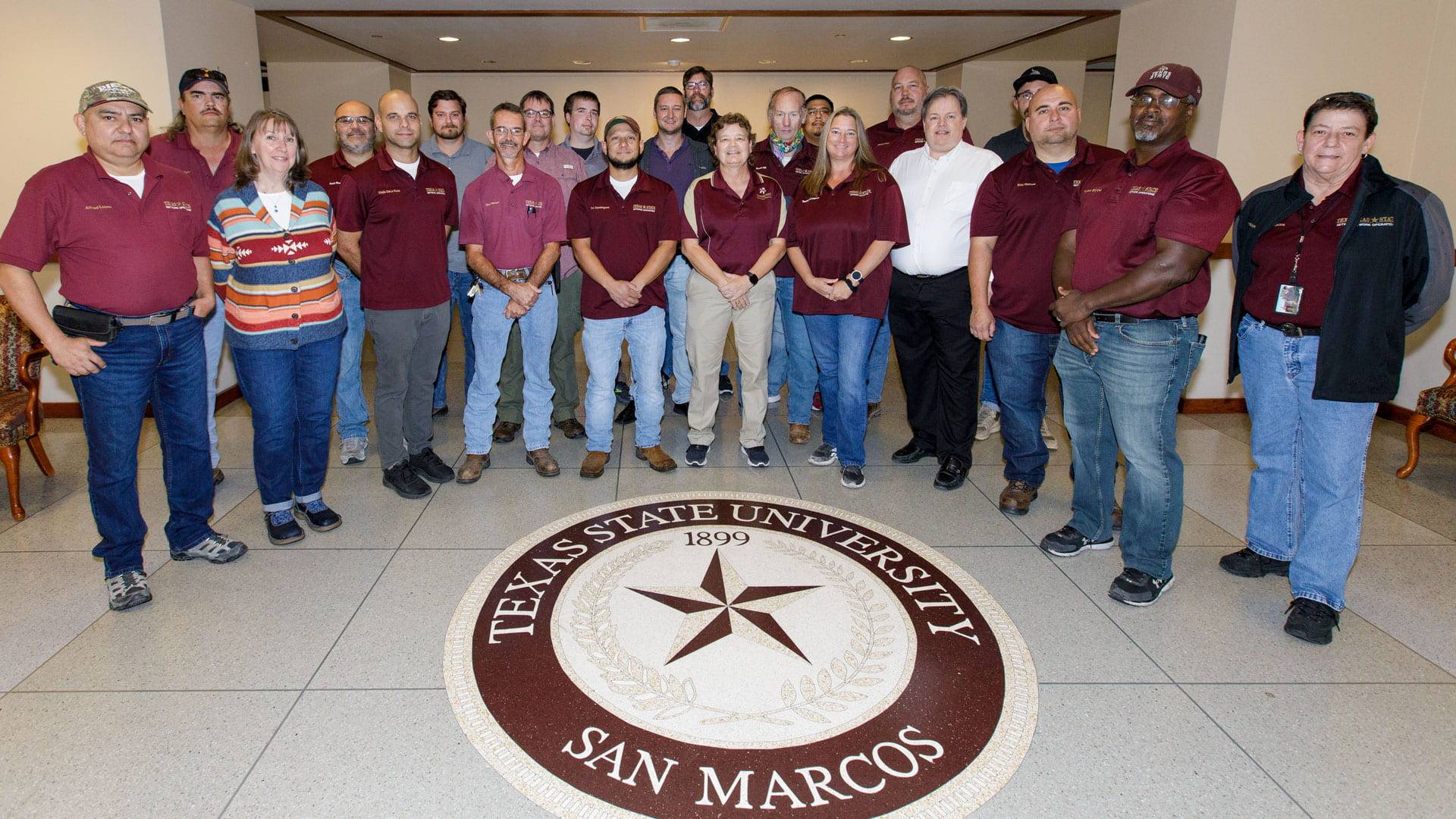 The official mission of Network Operations is "to provide accessible, reliable, and sustainable voice and data communications services to enable the Texas State community to meet their business, teaching, learning, and research goals." For this dedicated group of professionals, though, their mission stands for a much deeper commitment. Serving a population of over 40,000 users, these 28 committed employees stay on call around the clock to support the success of Texas State's students, faculty, and staff.
Network Operations, a department in Technology Resources, delivers and maintains all systems powering communication, data processing, building access, and security cameras on Texas State's properties. The department has three teams: Telecommunications, Network Administration, and Systems Administration.
Telecommunications creates and services physical wiring for items including desktop computers, telephones, surveillance cameras, and card reader door access. These brave individuals crawl through ceilings, pull wires through walls, and wade into underground utility tunnels to service 30 million feet of cabling.
Network Administration oversees networking equipment, like switches, routers, and Wi-Fi, maintaining connections between buildings, with the internet, and to the outside world. Members of this team regularly go beyond the call of duty, resolving "network" issues which turn out to be printer problems, application errors, and user education gaps.
Systems Administration handles file storage, database servers, web servers, and university email servers. They set up new servers, apply patches and software upgrades, run system backups, and restore data. This team cares for approximately 1,100 servers housed in three data centers across the San Marcos campus, braving the elements, when necessary, to execute shutdown procedures.
Together, the teams and individuals of Network Operations embody what it means to be a Bobcat. Living the values of teamwork and service, these 28 professionals are on call year-round, day and night, to ensure each one of us has access to the networks and systems we need to achieve our goals.